Dr Greg Sterling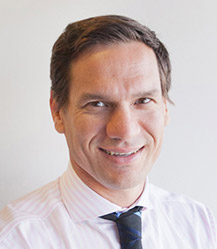 Dr Greg Sterling and his team provide comprehensive care for lower limb injuries and  conditions, from diagnosis through to treatment and rehabilitation. With on-site Physiotherapy provided by Simon Rundell along with  Sports Physician, Babak Eskandari and  diagnostic imaging, our rapid access trauma clinic offers you expert care and attention with minimal delay for optimal results.  
All are supported by the excellent administrative team of Carolyn, Kelly and Amanda.
Dr Greg Sterling obtained his medical degree from the University of Queensland in 1995 and completed Advanced Training in Orthopaedic Surgery, obtaining his Fellowship of the Royal Australasian College of Surgeons (F.R.A.C.S) in 2005. He was born in Longreach in Central Queensland and educated at Marist College Ashgrove in Brisbane.
Dr Greg Sterling went on to undertake an extensive period of further education. He has completed post graduate fellowship training in foot and ankle surgery under the supervision of Mr Ian Winson, President of the European Foot and Ankle Society, in Bristol, UK. He also undertook further fellowships at the University Hospital in Coventry, United Kingdom and at St Michaels Hospital in Toronto in Canada. These fellowships involved advanced training in all aspects of foot and ankle surgery, as well as knee arthroplasty and sports medicine. He has also attended many international courses and visited a range of surgeons in the USA, France, Switzerland and Greece.
Simon Rundell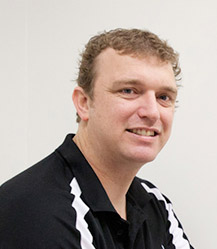 Simon Rundell has been providing physiotherapy, rehabilitation and post operative care for Dr Sterlings patient's for the past couple of years.
 He graduated from Melbourne university in 2003 and was recipient for Royal Melbourne children's hospital paediatric prize. He has worked extensively  in Melbourne and the Victorian country town of Warrnambool along with working overseas in Toronto, Canada for a period.  Simon has been living and working in Brisbane for the past 10 years and has had his  own private practise in Tarragindi for over 2 years now.
He has also provided physiotherapy in many private hospitals including Mater Private, Brisbane Private, Greenslopes Private, Holy Spirit North-side and currently St Andrews Hospital.
 Dr Babak Eskandari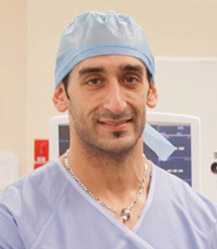 Dr Babak Eskandari is Sports Doctor who treats elite and recreational athletes with all sports related injuries including tendinopathies, stress fractures and simple fractures along with acute and chronic musculoskeletal conditions.  He is able to provide –
 Ultrasound guided injections
Platelet RIch Plasma (PRP) injections
Body composition analysis (bioelectrical impedance analysis)
Sports nutritional advise to aid performance, weight loss and dietary supplements
Patient Support Team
Carolyn, Emma and Amanda share the daily office responsibilities and support our patients with arranging their initial appointments, guiding them through their surgery booking and scheduling their post-operative rehabilitation.
Carolyn has led our administrative team since its inception, shaping our service ethos with her many years of experience. Emma has trained in GP, Day Surgery, Cardiology along with Orthopaedics and brings a vast knowledge and expertise to the practice. Amanda is our  Practice Manager co-ordinating from behind the scenes to ensure the smooth running of our offices.
Their combined years of experience provides our patients with the in depth  knowledge to answer all questions in a caring and empathetic environment.